NEW ALBUM COMING SOON!!! NEW ALBUM COMING SOON!!! NEW ALBUM COMING SOON!!!
Who are you talkshow?
Release show at Bryggarsalen Sthlm 140503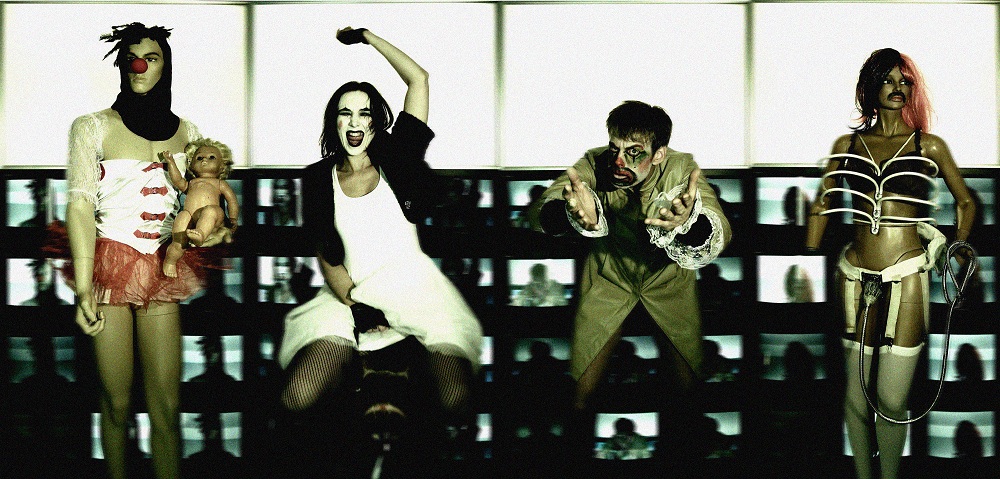 My God Damn Territory started as an impulsive musical collaboration.
Since the start different members and guests have passed through the lineup.
Starting out as quickly recorded demos Kjahart started editing
and piecing together new &/or vastly different songs
from the rough simple structures of the demos.
Influenced by Punk, Hardcore, Metal, Electro, indiepop & Noiserock
a new more collage typed sound evolved from the original recordings.
Its loud, noisy, poppy and moving forward.
For every song on the album there is a short film made by Kjahart.
Pairing lo-fi footage with collected materials the films are a seemingless
match to the often abrasive and noise fueled music. Please visit: youtube.com/kjahart :)
My God Damn Territory Live! • Tumblr • Facebook.com/mygoddamnterritory
Mycket nöje önskar Kajsa & Mark!
All rights reserved Kjahart © 2014 • email@mygoddamnterritory.com